Category:
Perry High School
Click here to view the interactive Hall of Fame display.  If you visit the new Career and Wellness Center, you will see the same display on the interactive TV next to the hall of fame display.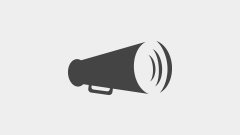 The Perry Panther football team will make their second consecutive appearance in the state playoffs this Friday, November 6th versus the Mansfield Tygers. Kick-off is scheduled for 7:30 PM at Perry Stadium. Presale tickets will be sold at the PHS Athletic ticket office for $8 on Wednesday (11/4) and Thursday (11/5) from 7:30 AM – 3:30 PM and on Friday (11/6) from 7:30 AM – 12:00 PM. Tickets at the gate are $9. There will be a $2 charge for parking.
JJ Huddle will be awarding the sports team of the year based on the votes the final teams collect.  The team with the most votes wins the award. Click here to vote for our wrestling team.
Tired of all your white Perry shirts? Looking for something NEW?  Well here is your chance to stand out and help a good cause.   Order your 
Gold Edition
 of "N8 the GR8" t-shirt.  The cost is only $5 and all proceeds go to the Nate Baker Scholarship Fund. Order forms are due to Mrs. Minor at the high school by September 9th.  
Download the order form here
or email joy.minor@perrylocal.org to place your order.